At Silm Centre for Mental Health, our business model and our practice approach are both based on our ethical framework.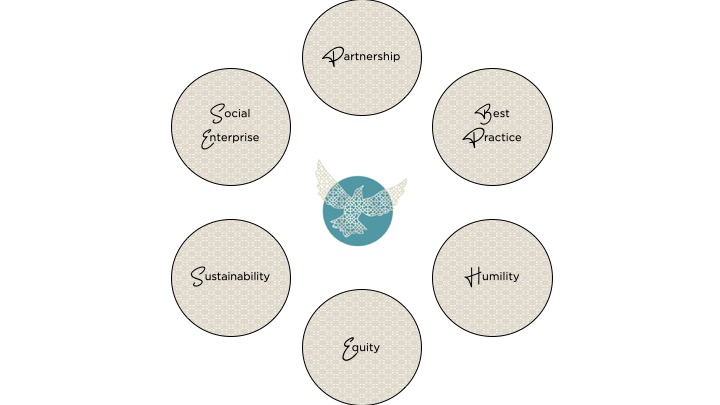 Best Practice
Each of the clinicians at Silm Centre for Mental Health is trained and professionally licensed. We ensure that not only do our clinicians come in with the expertise needed to serve our clients, but we also value professional development, and ensure that we are constantly increasing our knowledge and proficiencies. We define best practice as taking what research and evidence demonstrates, and integrating this with what we know about the people with whom we work to ensure that all of their needs are met. We know that all people are unique, and we strive to ensure that we are always working towards person-centred recovery.
Humility
No matter how much knowledge, training and experience our clinicians have, we know that we are not the experts on our clients—each person is the expert on themselves. This means that we know we will not always understand something, and we are willing to acknowledge and correct our mistakes and our misunderstandings.
Equity
All peoples are equally worthy and entitled to accessible care and respect. This includes those that society does not deem worthy, those who have survived traumas that have convinced them that they are not worthy, and those who have engaged in behaviour that has caused them to believe that they no longer deserve respect. We work to ensure that not only each of our clients is treated with the respect that they deserve, but that we work to increase equity within the communities in which we live and work.
Sustainability
We want the change that we make to continue to exist and to transform once, even if we are no longer a part of this. This means that when we work with clients, we work to make sure they no longer need us for support. When we work with communities or organizations, we work to make sure that they have the tools they need to continue to do the work. We will try to always be there for those with whom we work, but our intention is to ensure change that can survive in whatever way it needs to past our involvement.
Social Enterprise
The work we do is not just about helping those who can access our services—it is about making mental health services accessible and building capacity within our communities while we do so. As such, we ensure that we engage in pro bono services that are community-oriented and that a portion of the money we earn is re-invested in the communities in which we live and work.
Partnership
We know that to make a positive impact on our communities we must work with our communities in order to really understand need as well as how those needs can be met. We seek to engage in participatory and collaborative approaches to community development, and to ensure that the approach is bottom-up. When we build partnerships, we seek reciprocity and mutual respect.